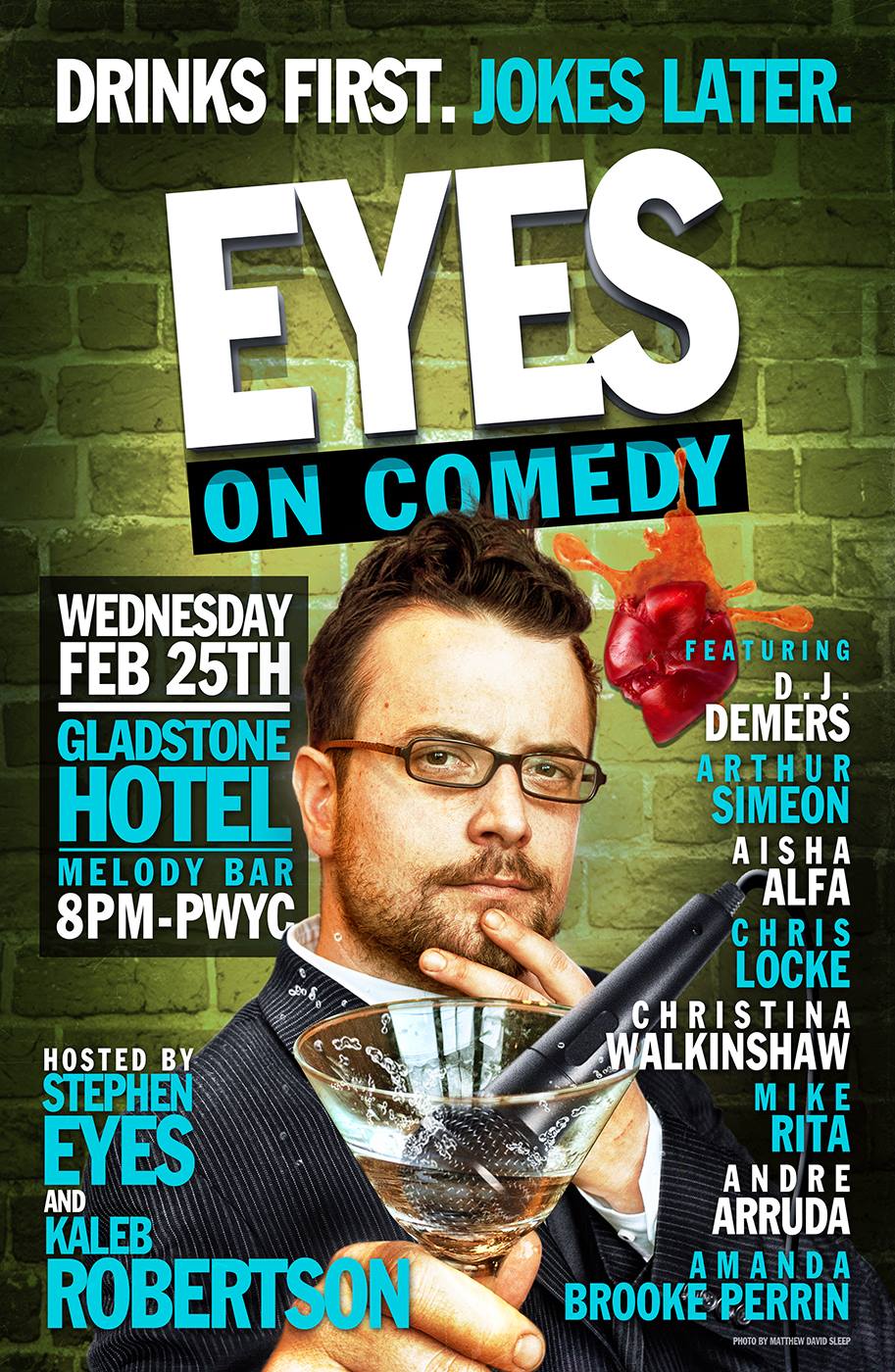 I'm not joking when I say that this might be the comedy line up of the year!! We've got 8 of Toronto's best comics. It will be hosted as always by myself and the busiest man in Toronto entertainment Kaleb Robertson. Doors at 8PM. And in the interest of accessibility it is PWYC!! The Gladstone Melody Bar is wheelchair accessible.
Here is the full list of comics and some brief street cred just in case you still don't take my word on what is what in Toronto comedy.
Christina Walkinshaw has been lighting it up for a long time but you'll catch her everywhere these days. From the cover of NOW to the links to her blog (http://blog.walkinsauce.com/)
on your friends' news feeds to stages all over the country. And on the radio (on CBC's The Debaters. AND on your TV where she was most recently on The Winnipeg Comedy Festival.
Mike Rita is having a hell of a year. Host of his own show at Vape on The Lake. He's currently opening for the iconic Mike MacDonald He also stole the show at Massey Hall on New Year's Eve.
Arthur Simeon has graced the cover of NOW done Just for Laughs and been on HBO's Funny as Hell. Niff said.
Amanda Brooke Perrin was the highlight for many at one of my showcases last year and is back by popular demand. She also happens to be NOW Magazine's peoples choice award for best female stand up. She's a writer on TV shows (like Spun Out) and has graced the stage at NXNE, JFL42 and that JFL they have in Montreal. Kind of a big deal guys!
Chris Locke just won Best Male Standup at the Canadian Comedy Awards. That means he's the best guys! What more is there to say. Ummm…he also has a great podcast, released a #1 comedy album recently and generally been killin it every time I see him.
I've seen Andre Arruda at stages across Toronto for years and he just keeps stepping it up. I caught him most recently at the Just for Laughs showcase. Andre H Arruda might have come to your attention on the news as he highlighted the discrimination he faces daily in a compelling video that we have to get to Ellen's people.
http://toronto.ctvnews.ca/disabled-toronto-comedian-catches-strangers-shocking-comments-on-tape-1.2093353
*the first person to message me saying they read this far will receive a reserved table for the show and a drink ticket.